home
|
Organic cotton long sleeve bodysuit - plum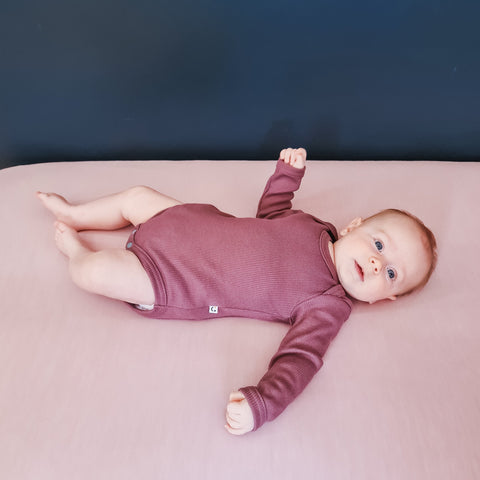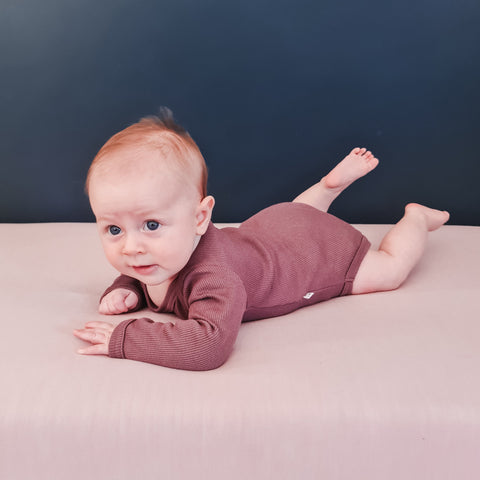 Organic cotton long sleeve bodysuit - plum
$12.00 USD $19.00 USD
design features 
an essential for your mini mello baby. the first thing most babies wear is a bodysuit.
soft organic cotton offers supreme comfort for the little ones, perfect for layering.
our long sleeve bodysuit in organic cotton rib is perfect for cool summer days or as an under layer during the winter. fastened with super secure snaps from japan that are easy to open and close under the bottom, to ensure baby's lower back is covered and warm. the envelope neck makes dressing extra easy + allows neck to fit nice and snug.
fabric composition: 98% GOTS certified organic cotton / 2% elastane
fabric weight: 275gsm
cotton benefits: our GOTS certified cotton is harvested and processed with strict environmental practices meaning you can feel assured you are making good choices by our planet. wearing organic cotton, you will avoid allergies and skin irritations because there is no chemical retention, plus it feels soft against the skin
fit: slim fit, worn to contour the body
wash care: machine wash, follow wash care instructions on garment care label
country of origin: lovingly made in fiji, where we care for our community by being socially and environmentally thoughtful
Mix and Match
Liquid error (snippets/mix-and-match line 17): comparison of String with 0 failed