Collection list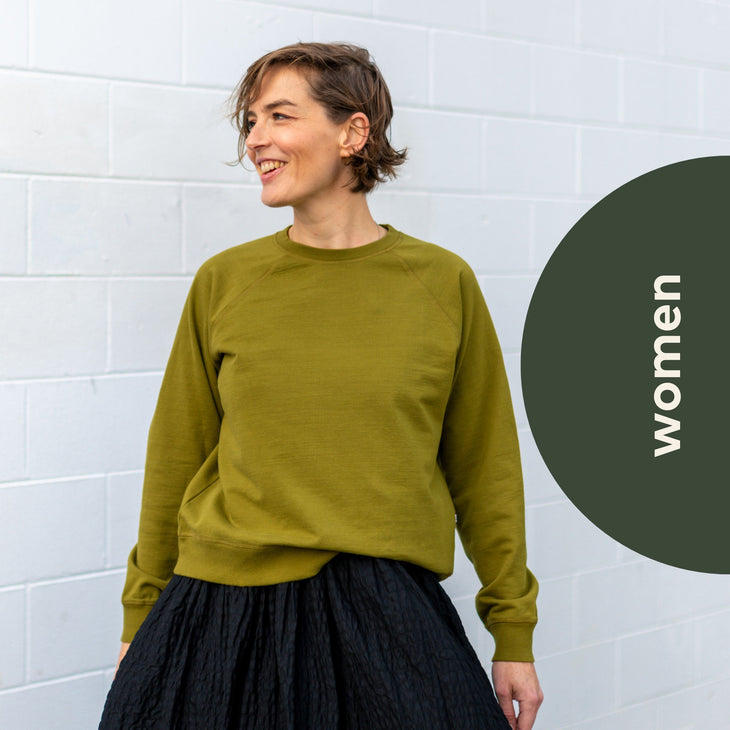 merino kids & women's clothing designed in NZ
Merino Wool Clothing for Baby, Children, and Women
mello merino is nz based clothing brand. we design and create high-quality clothing using the most premium superfine merino wool in the world. helping kids feel confident and comfortable is what we are all about. with our range of cute children's merino pieces using only the best merino wool fibre, we believe we do that.
a beautiful range of functional, easy-to-wear pieces for newborns through to 8-year-olds, plus a super versatile oversized sweater for women.
we offer a great selection of designs, including long-sleeve tops, pants, dresses, accessories, and more. each piece in our collection is made from the finest australian and new zealand merino wool and made with the highest level of care and craft. at mello merino, our purpose is to help our customers buy less and choose well!
while we are an nz-owned and operated company, our shop is fully online - so you can order from anywhere in the world.
Why Choose Mello Merino Accessories and Clothing
your little ones deserve the best when it comes to clothing. at mello merino nz, we are committed to designing clothes that are ultra-comfortable, stylish, and durable enough to withstand kids being kids! if you are looking for the perfect clothing for your little ones, mello merino stands out from the rest.
Whether you are shopping for tops, dresses, pants, or accessories, our priority is to use the highest quality materials in nz. our merino wool is super-soft, scrumptiously warm, and still fantastically breathable - perfect for keeping the little ones comfy! it's also naturally moisture-wicking and odour resistant, so your active mello kids can stay dry and comfortable, any time, any season.
we ensure that our clothing is ultra-durable, so you can trust that your mello merino will stand the test of time. merino wool fibres are naturally strong and resilient, which means they can withstand the wear and tear of kids being kids. we care about helping you choose clothing that will last, whatever adventures your little ones are up to.
our products are an eco-friendly choice for parents looking for sustainable clothing for their kids. nz merino is 100% biodegradable, plus it is a renewable resource, and we do our absolute best to follow ethical, responsible, and sustainable practices at every stage of our production. we also use GOTS-certified organic cotton.
this means that when you shop with us, you can feel good about your purchase, knowing that it's not only good for your child but also good for our planet.
and last but not least, we offer stylish and trendy designs that are sure to be a hit with both parents and kids alike. so not only are you making a practical and eco-friendly choice, but also a fashionable one.
when it comes to finding the perfect clothing for your baby or child, mello merino from nz is the way to go. with the combination of quality materials, durability, eco-friendliness, and style, you can trust that your child will be comfortable, happy, and look great all day long.
Shop Mello Merino Kids Clothing and Accessories
using premium merino wool, we make clothes that will keep kids comfortable all year round. we have a beautiful range of merino wool tops, dresses, accessories, onesies, gift cards, and much more.
this special kind of new zealand wool contains unique fibres with amazing insulating properties - keeping children cool in summer and warm in winter. whatever the weather, merino remains soft, breathable, and durable.
explore our online shop to find out more.